Stay Connected
Santa Cruz METRO riders Stay Connected with today's schedule on demand at any bus stop or transit center, and receive real-time subscriber alerts to know whenever schedules are impacted on the routes they ride.
Schedule By Stop:
Today's Schedule at ANY Location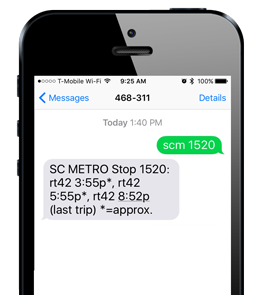 Search for any Location (Bus Stop or Transit Center) and view today's schedule at that Location in complete detail, or text message the Location and receive just the immediate schedule (example shown above).
Subscriber Alerts:
Text Message or Email Notifications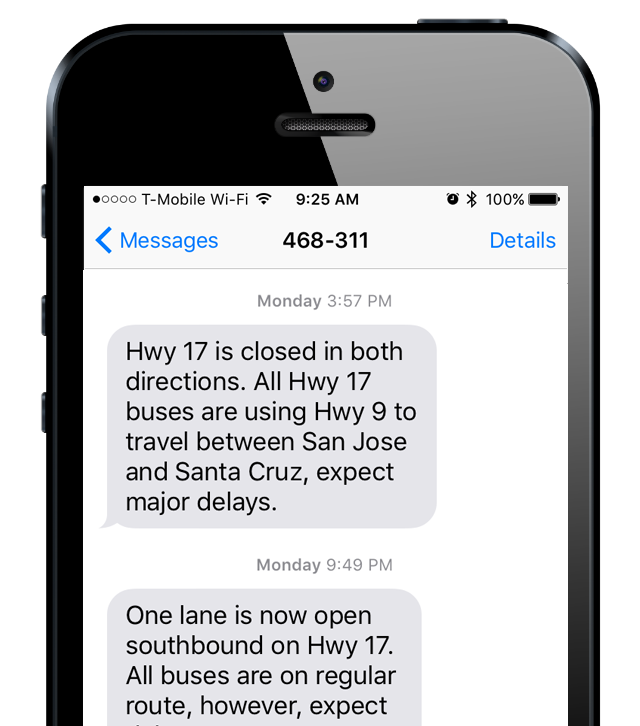 Receive text messages, emails, or both!
Subscribers receive route alerts via email or text message, regarding delays, schedule changes, general information, and upcoming agency events (example shown above).