Customer Call Center
Open 7 days a week, 8am - 5pm
Dial (831) 425-8600
(Dial 711 for CRS Hearing & Speech Impaired Services)
Pacific Station Customer Service Window now open
Monday - Friday, 8am - 12pm (Noon)
See Holiday Calendar for specific closures.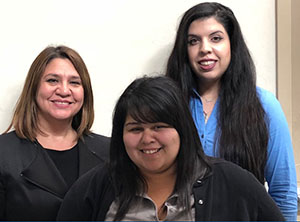 Santa Cruz Transit Center Customer Service Hours
Pacific Station Customer Service Window now open
Monday – Friday, 8am -12pm (Noon)
The lobby remains closed to the public until further notice
920 Pacific Avenue, Downtown Santa Cruz
(831) 425-8600
Watsonville Transit Center Customer Service Hours
Customer Service booth and interior lobby remain closed to the public until further notice
475 Rodriguez Street, Downtown Watsonville
(831) 425-8600
To speak with a Greyhound Agent: call (831) 423-1800 or (831) 423-4082
Read the METRO's Commitment to Safety Page for information on all of METRO's added safety and prevention measures.
We welcome your compliments, suggestions, or complaints about our service.
Please choose the most appropriate report from the list below:
To report an incident of discrimination:
To report an ADA 504 complaint:
To request accessible information:

Information found on this website can be provided in an alternative format upon request.
Submit an accessible information request or call Customer Service during business hours.
METRO will do its best to provide the requested alternative format within a reasonable time.

To report a Lost & Found item:
To report a Paratransit issue:
To report all other issues, incidents, questions or commendations related to Santa Cruz METRO:
You may also speak with a representative by phone or in person and they will submit a report on your behalf.
What happens after submitting a report?
METRO staff will investigate your concerns.
You may be contacted for additional information.
When this process is completed, you will be contacted regarding the outcome.
Allow ten business days for a response.
We thank you for taking the time to help us improve your public transit system.